Fuel
Whether you're heading off out to the local islands or further out at sea, it's reassuring to know that Ocean Marina offers high quality on-site refueling facilities. Our fuel berth – located at an easily accessible point on the north-eastern corner – sells both petrol and diesel seven days a week. Our floating dock is equipped with boat standard flow and high flow diesel bowsers with the fuel filtered before being dispensed. Our fuel is carefully monitored for quality to ensure you get the best available.

Fuel price on 17 May 2020
Diesel: 20.70
Benzine: 30.70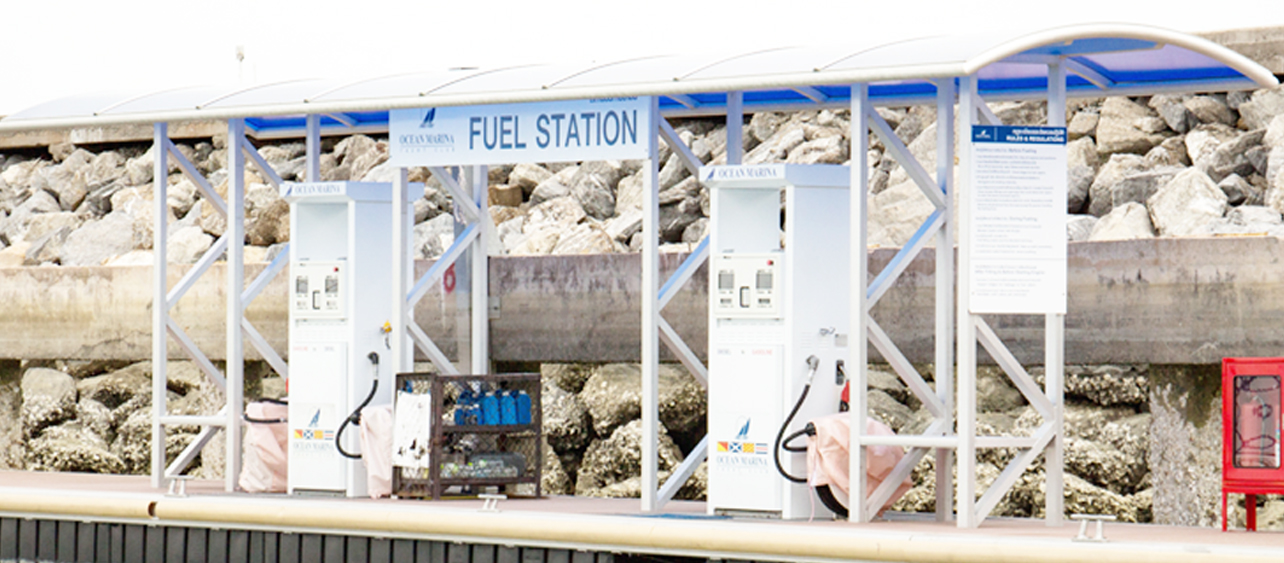 a complete one-stop service here at Ocean Marina including a wide range of marine facilities and services that answers all your needs about boating.