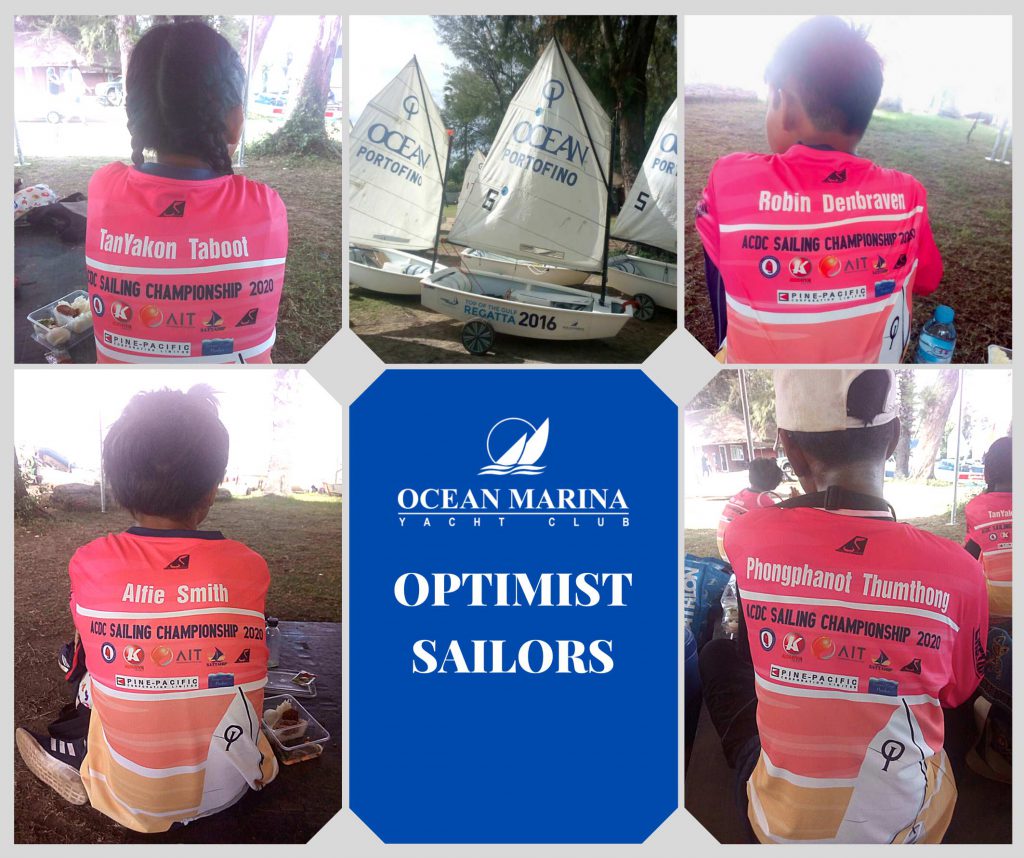 Congratulations to OMYC Optimist for finishing their first sailing competition at ACDC Sailing Club.

Their training started as a Summer Course in March. Just after 2 weekends of training, the course has to be suspended due to Covid-19 pandemic. The course has resumed on the last weekend of July. Despite of only having 6 weekends of training, OMYC Optimist bravely took the challenge of joining ACDC Sailing Championship and we are proud to announce that our only female young sailor, Ms. Thanyakorn Thabut, has won the 10th place in female category.

It was a great experience for our young sailors to be part of the two-days competition. It helped them to gain more confidence, turned them to individuals who are constantly prepared to take challenges and continuously push forward.